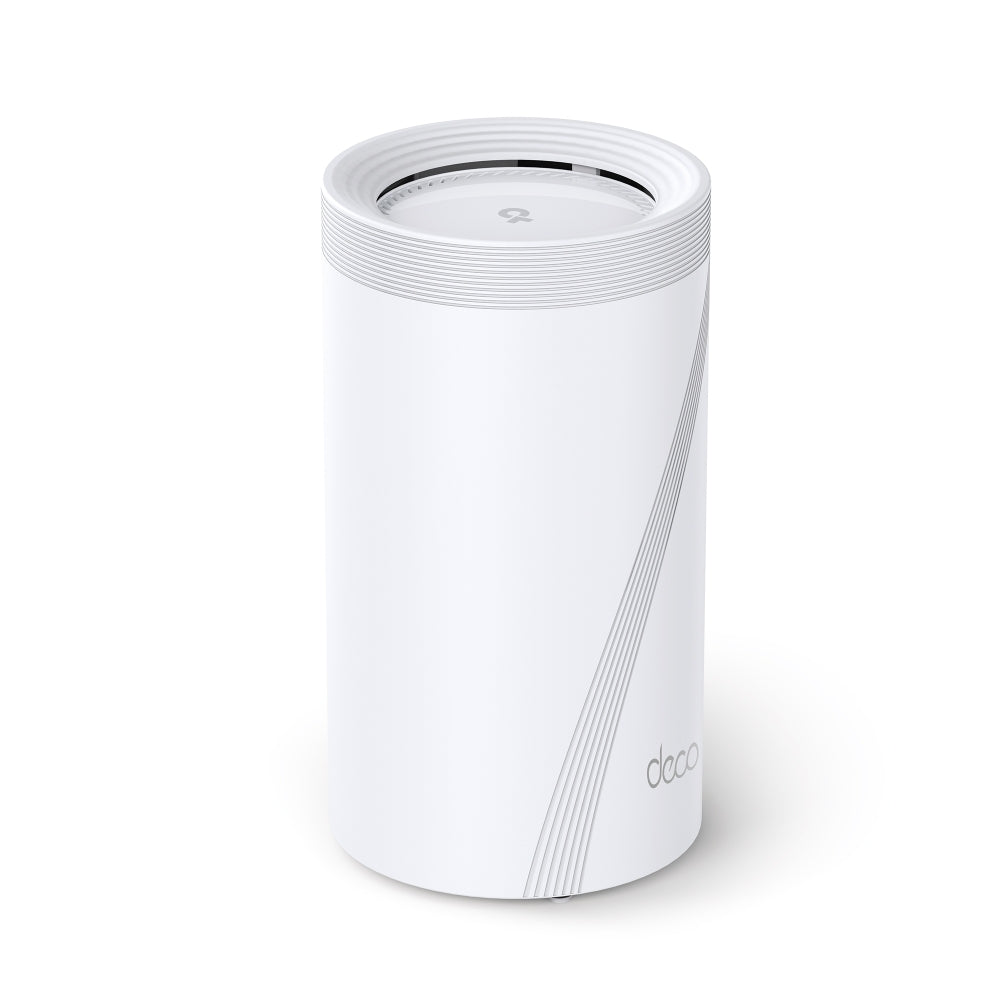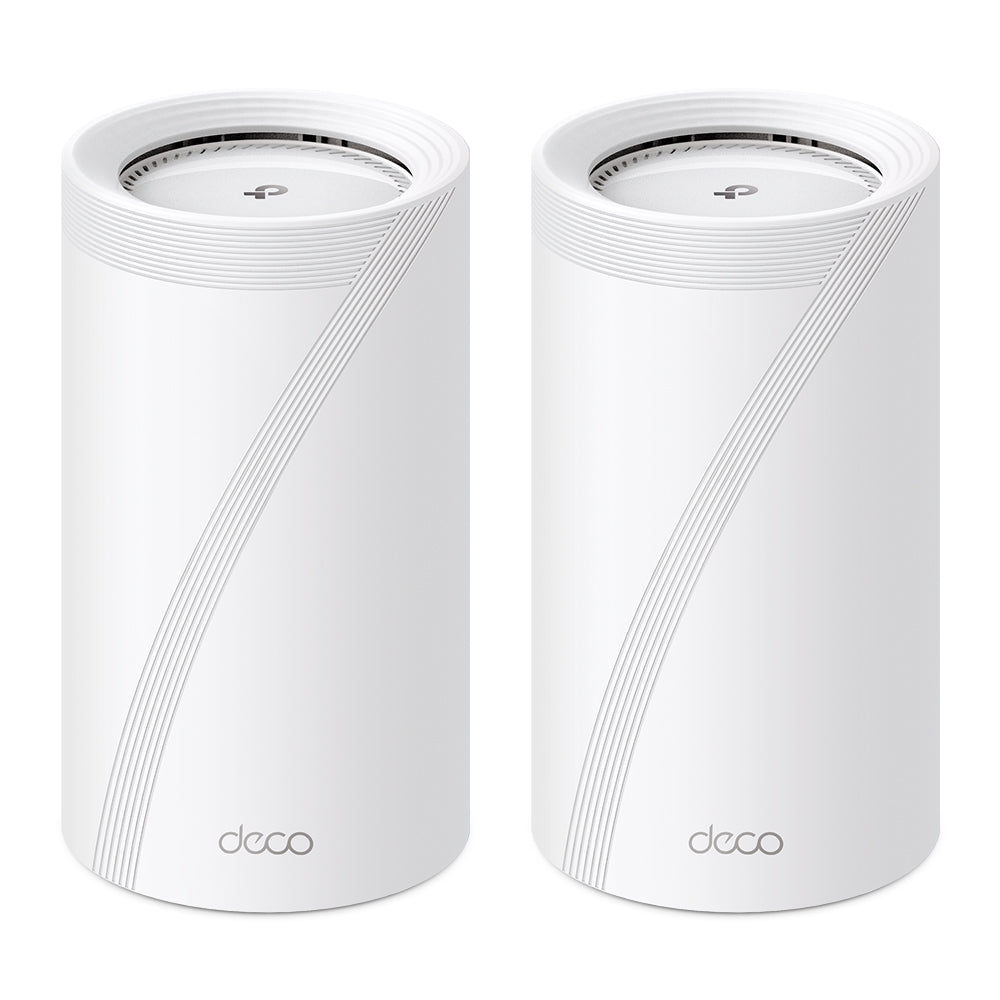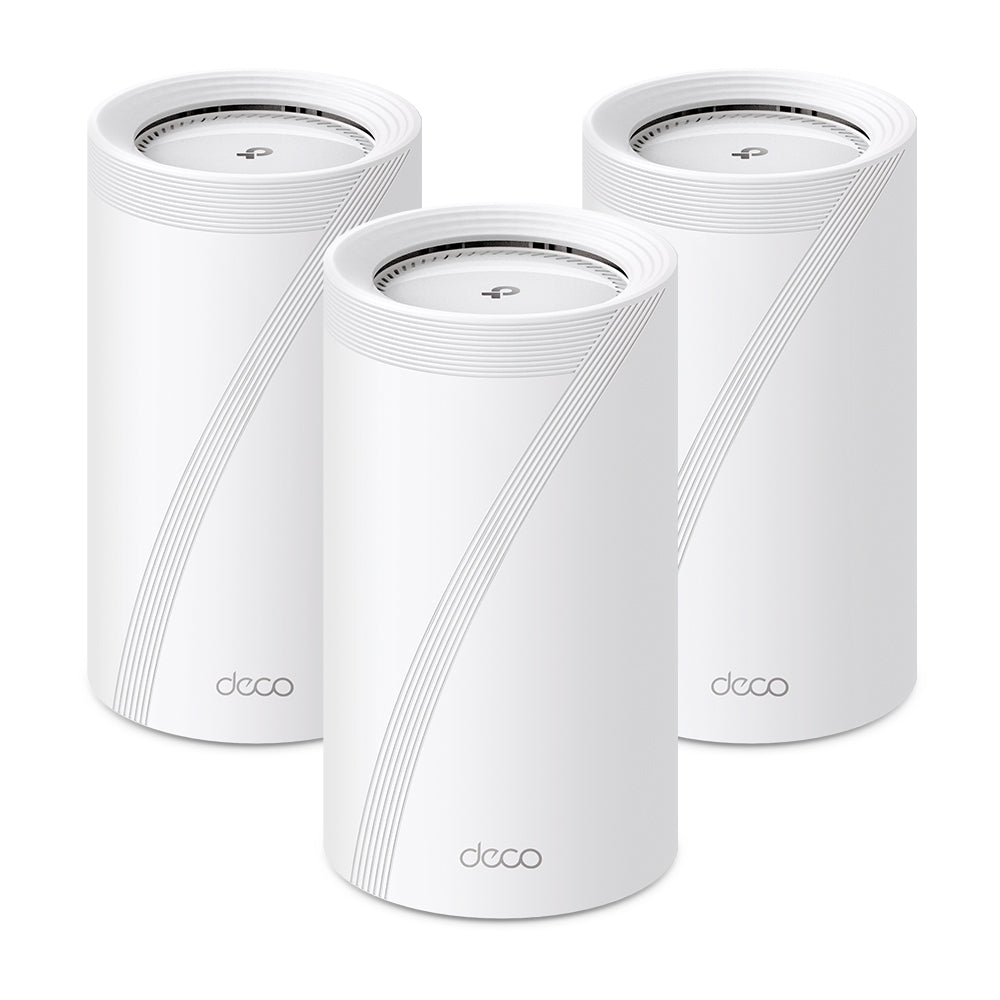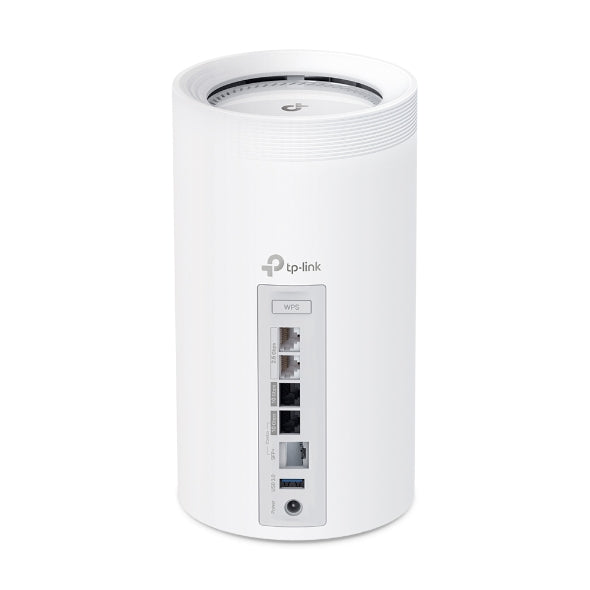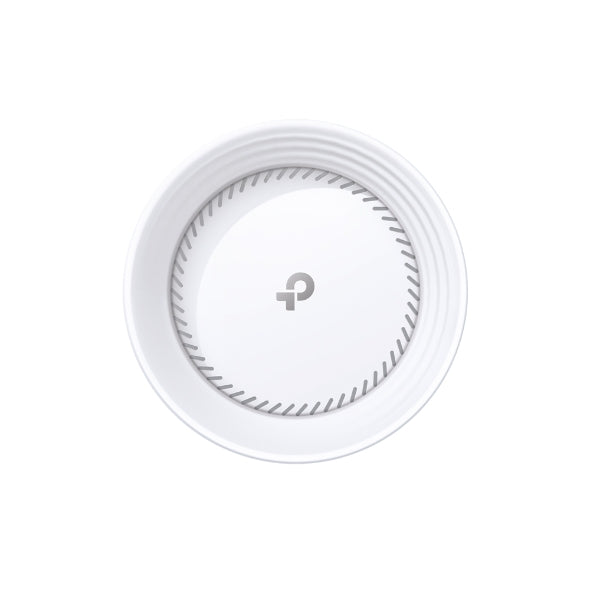 Deco BE85 BE22000 Tri-Band WiFi 7 10G WAN Mesh Router
12-Stream 22 Gbps Tri-Band WiFi – 11520 Mbps (6 GHz) + 8640 Mbps (5 GHz) + 1376 Mbps (2.4 GHz).†
Unprecedented 10 Gbps Network – 1× 10 Gbps Ethernet/Fiber Combo WAN/LAN port + 1× 10 Gbps WAN/LAN port + 2× 2.5 Gbps ports ensure max flexibility and boosted throughput.
Wireless and Wired Combined Backhaul – Connects a wireless and wired backhaul with each unit simultaneously to improve overall throughput and reduce latency.
Multi-Link Operation (MLO) – Simultaneously send and receive data across different bands and channels to increase throughput, reduce latency, and improve reliability.
320 MHz Channels – Double the bandwidth and enables many more simultaneous transmissions at the fastest possible speeds.
Works on the 6 GHz Band – Minimizes congestion with greenfield spectrum, delivering robust high-speed connections.
TP-Link HomeShield – Provides comprehensive network protection, robust parental controls, and real-time IoT security.
Universal Compatibility – Backward compatible with all WiFi generations and works with any internet service provider (ISP) and modem.
3 year(s) official warranty
Packing Dimension: 28.8 cm (D) x 34.55 cm (L) x 34.55 cm (H)